Breast Density on Global Edmonton Health Matters
August 2, 2018
N.B. main parties pledge to give women breast density info following mammograms
September 7, 2018
Global TV Health Matters
Edmonton
August 21, 2017
CBC TV
Nova Scotia
December 19, 2017


October 29, 2017
Breast density is a risk women need to know about, cancer survivor group says
It was only after an offhand remark by a specialist prompted her to research on the internet, that Pickersgill found out her mammogram, given as part of the Ontario Breast Screening Program, may not have revealed her cancer due to the density of her breasts.
https://www.thestar.com/news/canada/2017/10/10/breast-density-is-a-risk-women-need-to-know-about-cancer-survivor-group-says.html


November 30, 2017
'It's negligence:' Advocates call on Nova Scotia to inform women of breast density in cancer screening
Advocates are taking aim at Nova Scotia's "negligence" around failing to inform women of a breast cancer screening risk factor they say could save lives.
http://www.metronews.ca/news/halifax/2017/11/30/it-s-negligence-advocates-call-on-nova-scotia-to-inform-women-of-breast-density-in-cancer-screening.html


December 7, 2017
I Didn't Know Dense Breasts Were A Major Cancer Risk. Then I Found A Lump
By Kathy Kaufield
It turns out that I am one of the nearly three million Canadian women over the age of 40 who have dense breasts. The letter did not tell me that. Nor did it tell me that because I have dense breasts, I have a higher chance of developing breast cancer and that it will be harder to detect on a mammogram. Mammograms miss more than 50 per cent of the cancers in the densest breasts.
http://www.huffingtonpost.ca/kathy-kaufield/i-didnt-know-dense-breasts-were-a-major-cancer-risk-then-i-found-a-lump_a_23299416/
New Brunswick
Dec 11, 2017

Op-Ed by Kathy Kaufield
Making change for better breast screening
Article below due to Paywall
September 7, 2018

'I'm dancing a happy dance': Breast cancer survivor wins a political victory
FREDERICTON — A breast cancer survivor and advocate had a sweet victory Friday: She saw the two leading parties adopt her cause as platform planks for the Sept. 24 New Brunswick election.
"I'm dancing a happy dance," Kathy Kaufield said after both the Liberals and Progressive Conservatives pledged Friday to ensure women are given information on their breast density following mammograms.
https://nationalpost.com/pmn/news-pmn/canada-news-pmn/new-brunswicks-main-parties-pledge-to-address-womens-health-issues


June 22, 2017
Breast Density: the breast cancer risk factor no one talks about
"I didn't know to ask if I had dense breasts. If I had, I might not be what I am today, dying from Stage 4 breast cancer. It is the doctor's responsibility to tell you if you have dense breasts, but our doctors are not telling patients," she says. "There's a big gap. It's not just about being breast cancer aware, it's about knowing what to ask."

https://cancerkn.com/breast-density-breast-cancer-risk-factor-no-one-talks/

Dec 19, 2017

Breast density results must be shared with patients, say advocates
The idea is to use the technology instead of relying on a radiologist's eyes because, like cancer, dense breast tissue appears white in mammograms, making it difficult for radiologists to see. A woman with dense breasts also has more dense tissue than fatty, and that means her chances of getting cancer are higher.

http://www.cbc.ca/news/canada/nova-scotia/breast-density-nova-scotia-1.4450838


March 9, 2017

All your mammogram info isn't making it to your doctor
A national organization advocating for better breast cancer screening says Nova Scotia has the technology to provide breast density data to doctors and patients, but seems to be dragging its feet on implementing it.
http://thechronicleherald.ca/novascotia/1551541-all-your-mammogram-info-isn%E2%80%99t-making-it-to-your-doctor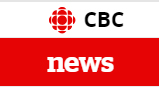 September 01, 2018
How one group's fight for 'just a line' on a mammogram report could save lives
Dense breast tissue can obscure cancer on a mammogram image.
Kathy Kaufield was given the all-clear following her regular mammogram screening in June 2015. Six months later she discovered the lump.
She found it on her own by chance in a Saint Andrews hotel in November of that year after forgetting to pack her shower puff. While cleaning by hand, she felt the growth.
https://www.cbc.ca/news/canada/new-brunswick/breast-density-cancer-task-force-guidelines-dense-breast-canada-1.4755598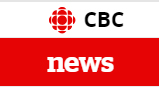 September 07, 2018
Liberals, PCs promise to give women breast density information
Studies show the denser the breast, the greater the chance of developing cancer
The Liberals and Progressive Conservatives are promising to give women potentially life-saving information in the form of an additional line about breast density on their mammogram reports.
https://www.cbc.ca/news/canada/new-brunswick/new-brunswick-pc-liberal-breast-density-election-promise-1.4814131
September 11, 2018
Former P.E.I. resident wants breast density information given after mammograms
Kathy Kaufield has notched another victory.
The former Stratford, P.E.I., resident started a social media campaign, #TellMe, to press political leaders to provide women with information about their breast density after receiving mammograms.
http://www.theguardian.pe.ca/news/local/former-pei-resident-wants-breast-density-information-given-after-mammograms-240522/

October 29, 2017
Host Kelly Cutrara interviews Dr. Gordon
https://twitter.com/am640/status/925150381684023296
Sept. 12, 2018 THE CURRENT WITH HOST ANNA MARIA TRAMONTI
Telling women they have dense breasts could save lives, says cancer survivor
Most women aren't routinely informed if they have dense breasts, but the condition can mean cancers are less likely to show up on mammograms. Kathy Kaufield, a cancer survivor and advocate, wants doctors to be mandated to tell women.
https://www.cbc.ca/listen/shows/the-current/segment/15596185
Sep 15, 2018
Dense breasts and cancer detection White Coat Black Art
Cinda Lambert on discovering that her dense breasts made cancer detection difficult on mammograms

August 31, 2018
CBC Host Rachel Cave speaks with Kathy Kaufield
Two years ago, Kathy Kaufield stood in the oncology department of the Saint John Regional Hospital, after completing months of chemotherapy as part of her treatment for breast cancer. She later learned that she has dense breasts, tissue that can obscure a mammogram image. She also learned the denser the breast, the higher the chance of developing cancer.
https://www.cbc.ca/listen/shows/shift-nb/segment/15591533
September 15, 2018 DR. BRIAN GOLDMAN HOSTS "WHITE COAT, BLACK ART"
Her dense breast tissue hid cancer for years. Now she's warning others
Fibrous breast tissue can obscure or camouflage cancer in mammograms
In 2014, Michelle Di Tomaso was diagnosed with advanced breast cancer. It came as a shock to her because she had undergone four clear mammograms.
https://www.cbc.ca/radio/whitecoat/her-dense-breast-tissue-hid-cancer-for-years-now-she-s-warning-others-1.4824142